Travel insurance
Make sure you're covered, wherever you are in the world
Covering the unexpected
Whether you're travelling abroad for business or leisure, our travel insurance will offer you expertise and assistance before, during and after your trip.
We've teamed up with Voyager Insurance Services to bring you a highly flexible and competitively priced range of travel insurance solutions.
Cover can be arranged quickly and easily, with the ability to complete an online medical screening if required.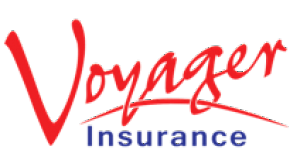 What our customers say
A rarity in the service sector where I feel valued.
Investor in Customers survey response, 2021
I have never had a problem with Towergate Health & Protection and they sorted my latest query out quickly.
Investor in Customers survey response, 2021
Key product features
24/7 emergency medical assistance
Available to UK & EEA residents
Annual multi-trip up to 45 days each trip (31 days if aged 70-74)
Single trips up to 60 days (31 days if aged 75-84 travelling outside of Europe)
Long stay up to 18 months (up to 24 months on referral)
Simple online medical screening means you can apply to cover any pre-existing medical conditions you may have
For full details please read the policy wording.
If you have a medical condition and you are finding it difficult to find insurance for your holiday, then call us and we will help you find the most appropriate cover for your needs, so you are able to travel.
Pre-existing medical conditions
The policy from Voyager Insurance Services can be tailored to cover pre-existing medical conditions.
However, if for some reason we are unable to find you affordable travel insurance for your medical conditions, the Money Advice Service has introduced a service to help you. For more information:
Get in touch
Please complete the form below.
---
Necessary cookies enable core functionality such as security, network management, and accessibility. You may disable these by changing your browser settings, but this may affect how the website functions.
---
---